Hair Injected Base
If you do not feel like wearing any hair piece but are in the need to have one, set that stumbling block aside and get what you want and desire! Gent's Place offers you a unique and the most amazing hair piece you will ever use – the iBase System. The iBase System uses the injection method. Hair strands are visibly injected by hand into the polymer base and you could actually see them grow as if they were rooted from your scalp. Now you can stroke your hair in any do and direction you want it to be. Look natural and feel natural with the iBase System.
That's not all! The iBase System has the following remarkable points that you can experience and enjoy:
Undetectable polymer base
Most natural looking hairline
Hair fibers implanted by hand – See your hair strands as if they are growing from your scalp!
No knots. No loops.
Light, strong, durable
Made for any type of hair
Cut hair as short as you like – You can never go out-dated from fashion with the iBase System hair piece!
Comb hair back off your forehead
Feels like real skin – The unique and amazing injected base makes the magic work for you so all you need to do is ooze with confidence and style.
Will never crack, discolor or stain – An active or athletic lifestyle should never be a hindrance. With the iBase System, you can wear your hair piece whatever your mood dictates.
Good ventilation
No need to consult an expert for maintenance
Base material colors: flesh, brown, black, clear, pink, yellow, light reddish brown, or any other color preferred
Custom-made to your hair color, highlight, and percent gray content
No sheen
The iBase disappears on your scalp
This is NOT POLYSKIN
Light weight and comfortable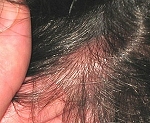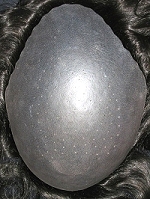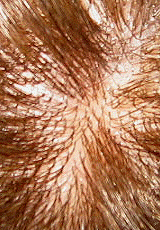 Human , Remy or Synthetic Hair 2 for

$749

or

$400

each.